Everyone loves reviews before they choose to use professional services. So we ask customers both business and home users from Holmfirth and Huddersfield areas to post reviews on our services, so you can see how we are doing, you decide !
We have included on this page, an extract of our reviews that customers have completed on our work and standards. They are real unedited reviews and we have included the links to the original reviews which are available on Google Plus and Yell.com (yellow pages) so you can guarantee these are genuine real reviews.
Google Plus Reviews
Read more of our real, unedited reviews at:

Click on the big red g
First time I've used Holme Start Computers and I must say what a great job Craig did with my printer problem! After having struggled with it myself without success, he sorted it out within half an hour or so. Moral: get someone who knows what they're doing! Would recommend anyone with any kind of computer or printer problems to contact Craig, as I certainly will if I have any further problems! 
Craig has helped me with my laptop a couple of times. This time although my laptop is quite old he upgraded windows for me and sorted out my problem .He is very professional and its good to have a local business to help.
Not for the first time Craig has resolved serious computing problems which have stopped me earning my living, it is a racing certainty he will be doing it again next time my computer gets dementure
Craig is extremely helpful and is always happy to help me with all my computing needs, no matter how easy or complicated they may be. I have used him for a few years now and I'm very happy with the service, and the reasonable price too!
My desktop failed to start one evening. Next day i contacted Craig at Holmestartcomputers by 5.00pm the same day the computor was up and working, in 4 hours the problem was resolved, new sofware was installed and as a bonus Craig added speakers from my old machine and i now have 5.1 sound.The cost was reasonable and i would recommend Holmestartcomputers without reservation and would not hesitate to use them again
Holme Start Computers have helped me many times with various items,ie.laptop,tablet, & smartphone & I can thoroughly recommend their skillful & friendly services. Craigs knowledge & skill is without question. I would recommend them unreservedly.
Having been notified by my email supplier that all accounts were to be discontinued I sought Craig's advice as to a choice of broadband and a new email address. Craig was able to visit within 24 hours of my call and something that would probably have taken me a day or two was all sorted out very efficiently and set up within the hour. Very pleased with the service and back up - would be delighted to recommend.
Craig provides a really good and reasonably priced service and treats each customer as an individual. He turns up reliably at the time he has said and deals with problems quickly and efficiently. He is enthusiastic about the work he does and spends time explaining how things work and is happy to help you with more effective use of your computer and the internet. He came to us via a recommendation from friends, and we have recommended him to several friends, all of whom have been very satisfied with the help and service he has given them.
---
Yell.com Reviews
Read more of our real, unedited reviews at: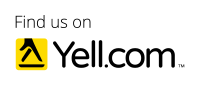 Click on the yellow icon
Rang Craig to fix our laptop which was full of virus's, he came to collect the computer to take away for fixing. Whilst he was there i mentioned about a wireless camera system we had which wasn't working and the company that installed the system couldn't fix! Craig took on the job of fixing the system, he found the solution which would of taken some finding and went on to finish the job and the cameras are working perfect. Also the laptop is like brand new.
"We had a number of PC's in the office that needed networking, bringing up to the same Windows spec and email accounts setting up. Craig from Holme Start, was both friendly and professional and promptly carried out all the IT work to an excellent standard, with the minimum of disruption. We now use him for all our IT requirements and computer problems.